As companies strive to compete in a globalized market, managing sales across the national boundaries has become a challenge.For decades, scale economies have ran like clockwork in the world of sales. Companies consistently grew their revenues faster than their sales and marketing expenses. But, that trend has stalled and in some cases reversed. The sales models for many MNCs have become more complex and less efficient, putting pressure on profit margins. Since then the technology landscape has changed faster than anyone has ever imagined. Advent of affordable smartphones, deeper penetration of internet and mobile network, and the emergence of cloud computing have made even companies easily adopt mobility enterprise solutions and specifically speaking sales force automation to improve their field force effectiveness. Modern sales force software solutions have enabled real time data movement and analysis thus, enabling business leaders drive course corrective actions. Re-defining Sales - Top Line OfTransformation Each new day is a bold opportunity, especially if your sales team can skip the admin work and spend more time with customers. Consider automating sales tasks and create faster pathways from lead to cash faster. Then embrace breakthrough mobility solutions and email integration.
On an average, Implementing Sales Force AutomationSoftware Can Give Your Company Of 37% Jump In Sales Revenue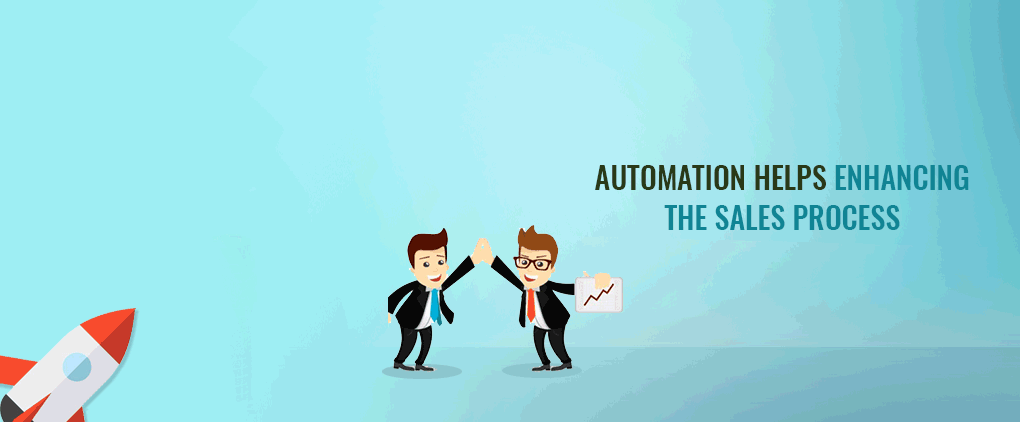 New trends are forcing sales leaders to rethink how they sell. The right investment in sales operations can unlock sustainable growth.The focus of such applications is not on automating salespeople's jobs but on enhancing the sales process. Automation is a key part of this case. Here's why we agree that salespeople hate mundane tasks, so removing anything mundane is a good start. Max Mobility has done a great job of making such customized SFA software.
Integrating Sales Force Automation Into The System
With reps wanting to close more deals faster and do less admin work in the process SFA supports the operational aspects of selling and the paramount challenge of relationship building. Automation has helped sales reps operate in a more efficient manner by minimizing the time spent on manual activities, web browsing, and administrative and repetitive tasks. MNCs that are yet to implement SFA software are experiencing a hard time, struggling in keeping up with the competition. With the sales process becoming more elaborative and complex they are combating with:
Fragmented customer data
Longer sales cycles
Missed communication
Keeping real-time info about all the products
Expanding customer base
Increased competition
Higher customer expectations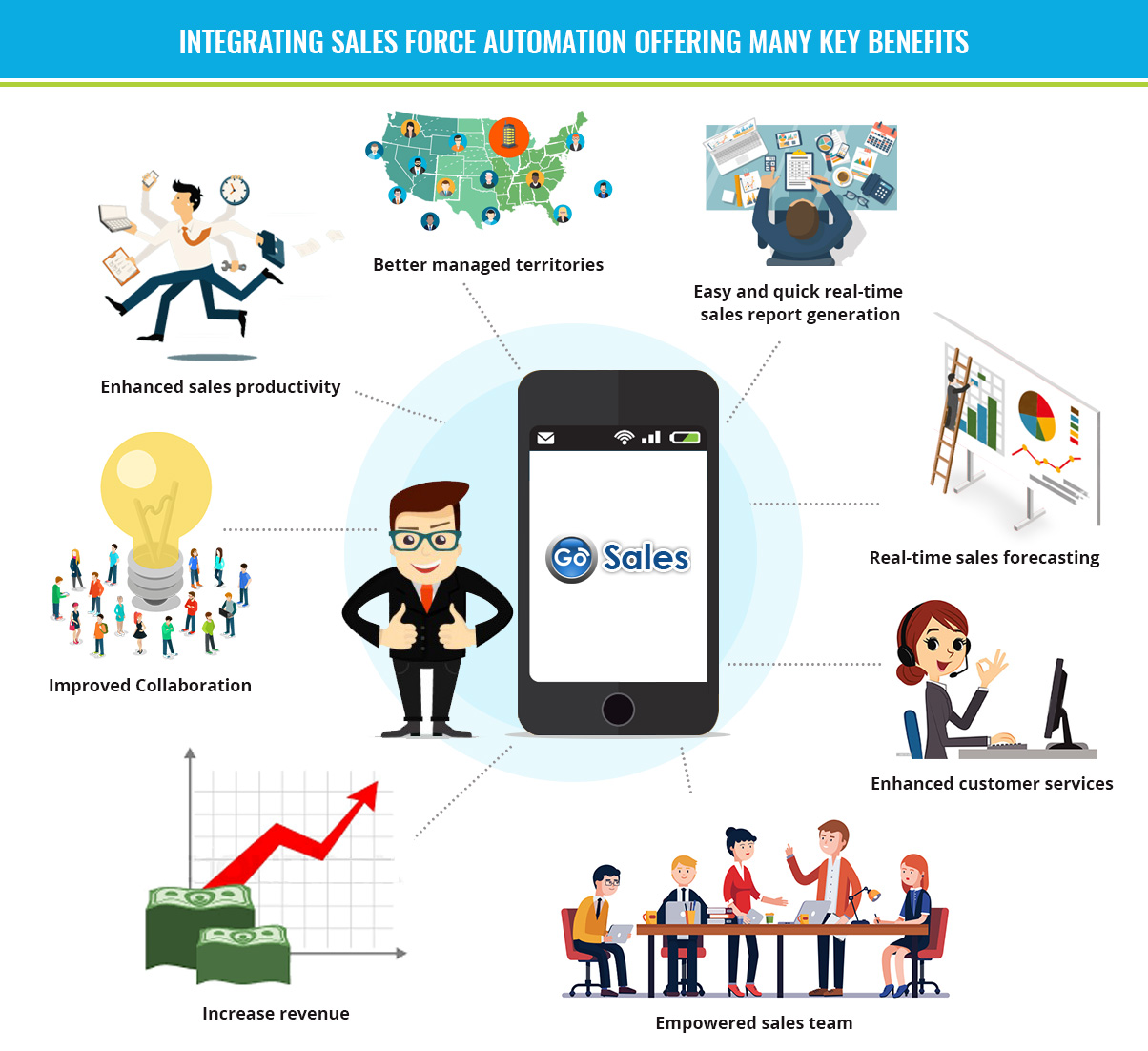 Having implemented SFA software can prove to be highlyvaluable to any organization as it seamlesslyautomates different sales process phases; offering key benefits like:
SFA allows sales teams, managers and other departments to easily swap up-to-date sales information, from price lists to products specifications.
Enhanced sales productivity
Improve efficiency and drive revenue by better managing leads. This also helps you identify leads that may have otherwise fallen through the cracks.
Better managed territories
When you are running an MNC; having your west coast based sales reps manage New York City clients is an exercise in geographic mismanagement. An effective SFA solution can automatically route leads to the right sales reps based on territory.
Easy and quick real-time sales report generation
Collecting and integrating data is only the first step to improving the sales pipeline. SFA's reporting capabilities allow you to analyze revenue, forecast opportunities, rate sales-campaign effectiveness and track each sales rep's success
Real-time sales forecasting
It helps you to understand past and current sales trends and number of opportunities in the pipeline. Your sales team can make precise sales forecastwhich will give you a clear insight into the forthcoming revenue.
Enhanced customer services
When equipped with the right information, a sales department can create a targeted effort based on matching the most relevant products or services based on a customer's accurate purchasing history thus improving customer service.
Allow sales managers to carefully track their sales force's activities. By identifying areas of weakness, lost opportunities and undeserved territories, managers can better coach and bolster individual sales performance.
Enabling sales reps to reach more prospects generates more income for the company and the individual, increasing employee satisfaction as well as profits. Management and sales staff also can monitor accounts to determine which customers deliver the most profits or buy the widest breadth of products.
GoSales Optimizes Your Every Selling Day
Integrating an expert SFA solution like "GoSales" from Max Mobility gives you 360-degree view of your entire sales process which benefits you in defining effective Sales KPIs whichhelps your team stay actionable by offering to:
Monitor trends in your pipeline
Sales managers can finally track year-over-year business performance and get a better view of the big picture. Review pipeline movement and risk indicators, and forecast metrics to identify behaviors that drive sales.
Visualize sales faster with preloaded dashboards.
Easily share best-practice dashboards among your entire sales team. Power your weekly pipeline call, quarterly business review, and performance metrics using Sales Analytics templates prepopulated with your Sales Cloud data and preconfigured with key performance indicators (KPIs).
Take actions without leaving the app.
Create or update records and objects with newfound insights or answers, right within the app — instantly communicate your findings and collaborate on next steps through Chatter, on any device.
Easily add your Sales data.
Import all your relevant data into your analytics dashboards, thanks to Sales Analytics' seamless integration.
Sales Forecasting
Submit, revise, and access roll-up forecasts by territory. You can review close plans and week by week close plan narratives; built-in sales forecast featureconfirms forecast confidence and suggests next best actions to drive opportunity progression.
Contact Management
You'll get a complete view of your vendor/distributor details, activity history, past interactions and internal account info right on your fingertips. Even insights from multiple social-media platforms are available. And the best part is all these data is available throughout the framework of SFA anytime a reference is required.
Sales Force Engage
All you need is few clicks to make personalized campaigns and monitor how the distributors/vendors are engaging. All notifications, alerts and developments are instantaneously notified.
Sales Performance Management
You can never fall short on giving your team enough attention when it comes to closing the deals. Get real-time data on your team, set metric-based goals, give coaching notes, provide feedback and drive performance by rewarding their efforts.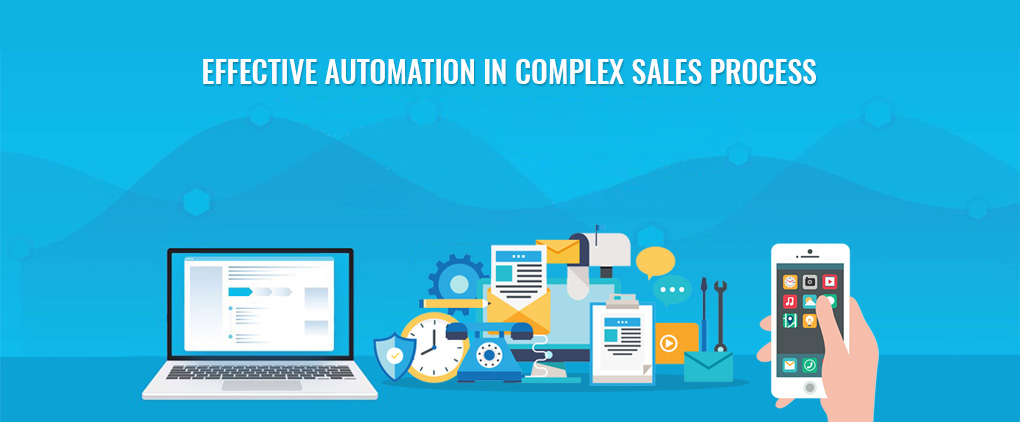 Effective Automation In Complex Sales
Max Mobility's, sales force solutions empowers people to rapidly deploy, and easily extend applications to meet strategic business needs. Over the years Max Mobility has delivered award-winning capabilities in Enterprise Mobility Cloud & Web Apps and Digital Process Automation to help the world's leading brands achieve breakthrough business results. Our global customers rely on Max Mobility's dynamic solutions and strategic applications to drive excellence in their sales, marketing, customer service, and operations.
Contact Us For Demonstration: